These speciality loaves are usually baked to order.
Harvest Bread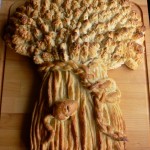 Made with pure unbleached organic wheat flour, this is a very labour intensive bread and very large: 50 x 80cm.
Typically used in Harvest Services. Can be eaten
Christmas Stollen (800 g)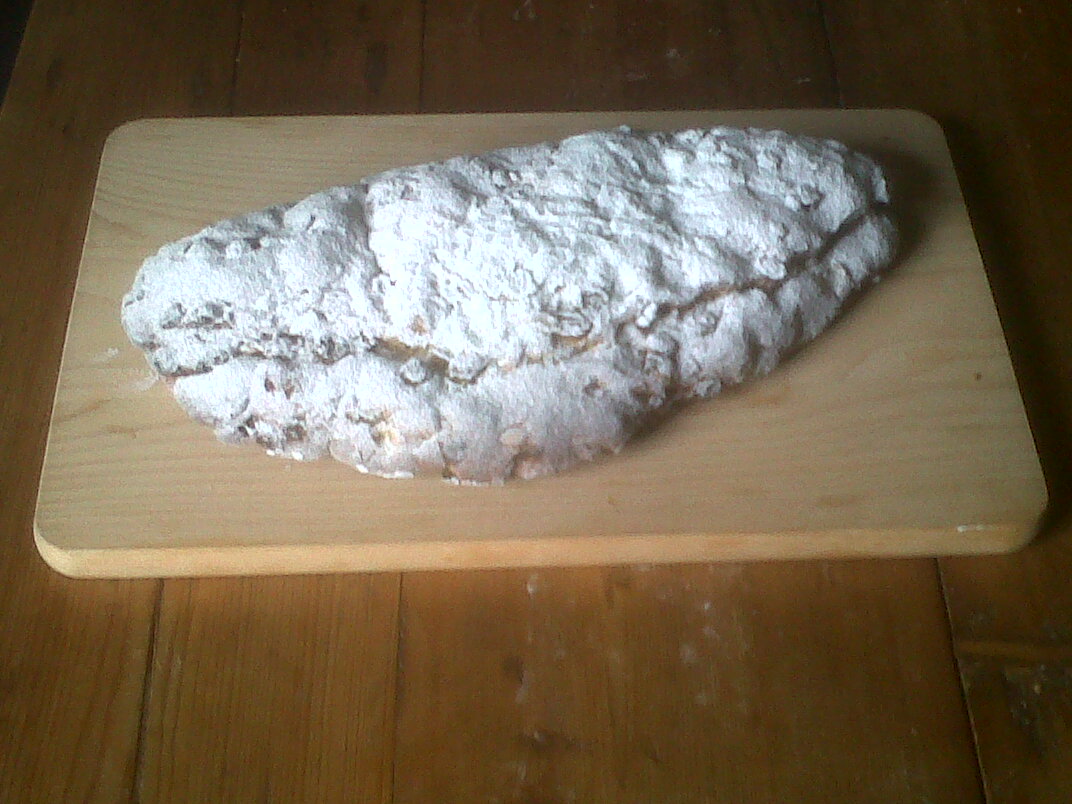 Traditionally German – representing the baby Jesus in swaddling clothes, this loaf is now very popular in the UK. A rich dough of organic wheat, dried fruit, milk, almonds and egg. Inside you'll find our home made succulent almond paste (much better and nuttier than you'll find anywhere else). Covered with a decorative sprinkling of icing sugar.
Party Turtle (600 g)


A fun bread in the shape of a turtle with the body made up of a selection of different rolls (poppy seed, sesame seed, linseed, sunflower seed). Great for sharing at e.g. a kids party.
Foccacia


Deliciously light Italian loaves, made from organic wheat flour. Usually available from the shop in summer but can be made to order. Comes in either 'plain', with home grown rosemary, walnut, olives or sundried tomato.